Designing a Better Death / A good Death
Friday
14:00
Transformatorhuis #TH
A Good Death is an interactive experience-based digital toolkit that explores the End of Life decision making, through legal forms.
It's an uncomfortable and often avoided subject, but at some point in our lives we will all have to deal with one thing: death. The emotionally complex experience of End of Life (EoL) planning can be confusing and legal paperwork like DNR forms and living wills carry a morbid stigma, leaving many of us unwilling to proactively seek out information to understand and complete the process. Preparing for the inevitable shouldn't have to be so daunting, so what if there was an easy, digital solution to make the planning experience more comfortable, transparent, social, and informative?
My Intensions were to alter the existing experience humans have when confronting the formal aspect of death through the interactions with legal forms regarding death and dying. In the scope of the project I have listed some ambitious tasks such designing new interactions to incentivize my selected audience to participate in their own End of life planning. To provider the users with a clear terminology and informative facts allowing the experience to be constructive and efficient. To establish a visual communication between the users and the legal forms they encounter when deciding to make arrangements for their death. I aspire to create an open space to allow for healthy, unbounded conversations about death and dying to exist.
My talk will address three major problems that exist with current options for EoL planning and will focus on the solutions provided by the project A Good Death.
Navit Keren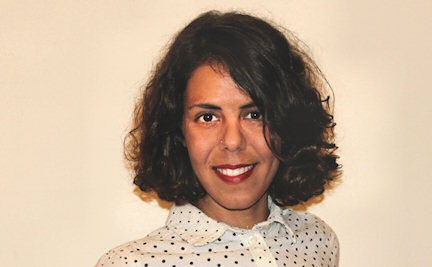 About Navit: Navit Keren (Interaction Designer) has a background in visual communication with emphasis on interaction design. At Huge, Navit works to develop concepts and digital solutions. Her previous work experience allows her to synthesize a wide range of social, technological and cultural information, to consider relevant associated constraints, and to design accordingly. She simultaneously works to develop layouts, grids, interactions, ideas, and to experience the roles of a designer, art director, and production artist. Understanding the values of design, the influence it has within our society and interpreting that into her own language and aesthetics is the reason she chose to become a designer. Navit recently graduated from Parsons with an MFA in Design and Technology.