Interaction14 sponsors
As a community, we have always prided ourselves on crafting great conference experiences that people talk about year after year. We wouldn't be able to do this without the generous support of sponsors. We're very pleased to present to you the organizations supporting Interaction14.

We Skype. We Bing. We like. We post. We check in. We engage. We're transitioning to an always-on world of computing devices of all sizes and shapes connecting to the cloud. We imagine, design and create experiences our customers want, on any device, anywhere in the world. We're designing modern and intuitive products across our entire product portfolio, from Xbox to Office to Bing to Windows to Skype and beyond. We're excited to participate, learn, and share at Interaction14!

Philips Design, with branch studios in Europe, North America and Asia, is the international in-house design group at Philips. A recognized global leader in people-centric design, Philips Design's creative force is comprised of designers across various disciplines, as well as psychologists, ergonomists, sociologists and anthropologists, all working together to understand people's needs and desires and to translate these into relevant solutions and experiences that create value for people and business.
Partnering with the Philips businesses, technology groups and corporate functions, Philips Design ensures that our innovations are meaningful and that the Philips brand experience is preferable and consistent across all its touch-points.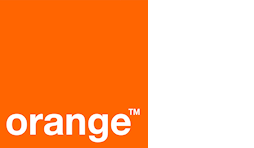 Orange is one of the world's leading telecommunications operators, present in 32 countries. The group has a customer base of 232 million with a footprint in Europe, Africa and the Middle East.

SapientNitro is a new breed of agency redefining storytelling for an always-on world. We're changing the way our clients engage today's connected consumers by uniquely creating integrated, immersive stories across brand communications, digital engagement, and omni-channel commerce. We call it Storyscaping, where art and imagination meet the power and scale of systems thinking. SapientNitro's unique combination of creative, brand and technology expertise results in one global team collaborating across disciplines, perspectives and continents to create game-changing success in 31 cities across The Americas, Europe and Asia-Pacific.

More than 4 million people use MailChimp to design, send, and track email newsletters. Whether you're self-employed, you manage projects for clients, or you work for a Fortune 500 company, MailChimp has features and integrations that will suit your email-marketing needs.
Coroflot.com creates better professional experiences for designers of all backgrounds all over the world. We take personal responsibility for our contribution to the design community, whether it's connecting designers with outstanding career opportunities, giving innovative companies access to leading talent, or bringing exposure to amazing design work.
Axure is obsessed with making the best wireframing, prototyping, and specification tool for you for the last 11 years.

Google's mission is to organize the world's information and make it universally accessible and useful. Since Google was founded in 1998, they have grown to serve hundreds of thousands of users and customers around the world.
Guided by the belief that every life has equal value, the Bill & Melinda Gates Foundation works to help all people lead healthy, productive lives. In developing countries, it focuses on improving people's health and giving them the chance to lift themselves out of hunger and extreme poverty. In the United States, it seeks to ensure that all people—especially those with the fewest resources—have access to the opportunities they need to succeed in school and life.

The digital age is here, and with it, more challenges and opportunities for what's possible. R/GA's history is steeped in design, technology, and creativity, but we never stop looking ahead. They are committed to creating world-class work for our clients, both today and whatever the future holds.

SAP is at the center of today's technology revolution, developing innovations that not only help businesses run like never before, but also improve the lives of people everywhere.

Fabrique is a multidisciplinary agency located in Delft, Amsterdam and Rotterdam. 100 enthusiastic artists, engineers and storytellers work with pleasure and passion on various assignments for consumer brands, service companies, government, education, the entertainment industry and cultural institutions.
frog is a global product strategy and design firm. We work with businesses to drive innovation, identify opportunities, and design meaningful products and experiences that grow brands and delight customers.
Production Partners
Supporters
The following organizations have displayed commitment to interaction design also, by sending five or more members of their team to Interaction14.
Carnegie Mellon University
Crown Equipment
EF Education First
EightShapes
Fabasoft R&D
Facebook
GE
Huge
IceMobile
Philips Design
SDL Tridion Development Lab
SVA MFA Interaction Design
TomTom
TOPdesk
Unit4
ustwo
Increase your visibility too
If your company wants to support IxDA, create mindshare or recruit employees, please download the brochure or contact sponsorship@ixda.org for more information.