The Shock of the New: Communicating Change
You've just made something great, now don't piss off your customers.
We've all had the experience – we open an essential site, or our favorite app and – everything is different. It might actually be better – but may not seem so in that moment as we're trying to accomplish a task.
Learn how we can ease our customers into the new by preparing them for those changes through better communication methods.
Stephanie Aaron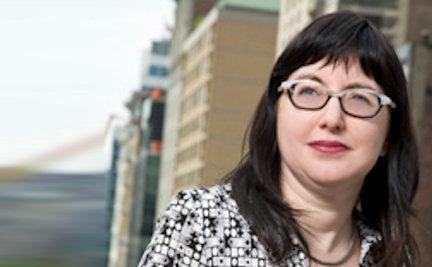 About Stephanie: Stephanie Aaron holds a BFA from the Cooper Union and a MFA in Interaction Design from the School of Visual Arts. She has over 25 years of experience in digital and print design. She operated a successful award-winning design consultancy for more than ten years serving clients including the American Museum of Natural History, Bank of America, Citigroup, Columbia University, JPMorgan Chase, NYU Langone Medical Center, and the Wildlife Conservation Society.
Problem-solving, creating structure and hierarchies and, of course, creating visual delight are all aspects of her background as a visual designer that inform her work in interaction design. She has developed thorough domain knowledge in many areas among them healthcare, education and finance.
She is Treasurer and a Local Leader of the NYC chapter of IxDA. She also co-organizes the 500+ member Ux Book Club NYC.
She is currently consulting on a very exciting secret project in the financial industry but can't discuss it... yet.