Curated experiences
Our interfaces need to be responsive!We won't question that but humbly asking to what we finally shall be responsive to.
For the last years we all were substituting responsive design by designing for mobile, tablet and desktop computer devices; actually nothing more than screen-sizes and input methods. And with that we were so sure that we were successfully predicting context (this guy is out in the streets), intention (and he wants to find our location) and restrictions (for which he can only use his thumb).
But these times are over: mobile devices have conquered the living room and the desktop has transformed into the mobile office. We strongly belief that not the amount of pixels on the screen determine the user's experience but her situational being in current time, location and real world context. We must curate more thoroughly!
Today we need to talk about how we create services that not just run on any device but especially deliver experiences that create superb value for the users in their personal situation. Those services are aware of what people do, want, need, who they are with, which time and which conditions and what restrictions they have to deal with. This has to be accessed on a level far beyond just the device that calls the service.
Our talk is about he we tackle this resulting complexity and analyses the possibilities we are given as the designer of tomorrow's connected products. We pair up our research with tangible examples from the industry and hands-on advice. This is about exploring the opportunities as well as challenges we face when we try to overcome responsive interfaces to get to truly adaptive service offerings.
Thomas Kueber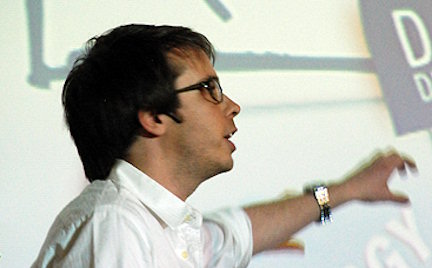 About Thomas: - Leads Groupon's Berlin design office at day
Is occupied with running IxDA Berlin at night
Co-founded UXcamp Europe, a 500 participants free UX conference in Berlin
Worked, laughed and made business in the Europe, USA, Korea and China
Is passionate about humanizing technology for over a decade and never gets tired of speaking about it at all kind of events
Loves bass heavy music and rich white wines and the deep blue ocean
Christian Drehkopf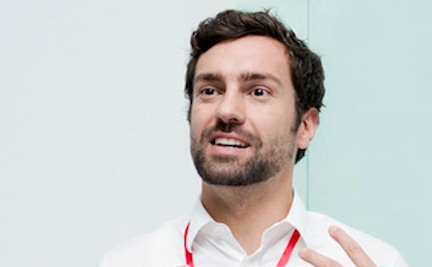 About Christian: - 7+ years of international experience designing for global brands
passionate mentor for User Experience in the startup community of Berlin
lived and worked in Los Angeles, London, Helsinki and Shanghai
founder of ux4s.com – the source for startups to learn about user experience
creator of fam99.com – a platform to share design methods and frameworks
enthusiastic speaker with a track record and member of IxDA, DMI and DGTF
loves traveling, hiking, swimming, video gaming, wine, cooking and sauna