Designing to unleash playfulness and curiosity
Curiosity and playfulness are deeply embedded in our mind and feed the urge for learning and exploring. It's this behavior that pushes intelligent species forward in their evolution. When Jan Willem graduated multimedia design at the Royal College of Arts in London, he was fascinated by this phenomenon and started his quest to unleash this primal source of energy.
In our current educational system curiosity and playfulness are often seen as inconvenient. However, the digital age gives us the opportunity to redesign the way we interact so we can evoke this energy instead of restricting it. In this presentation Jan Willem will share his quest and his findings on designing to unleash playfulness and curiosity.
Jan Willem Huisman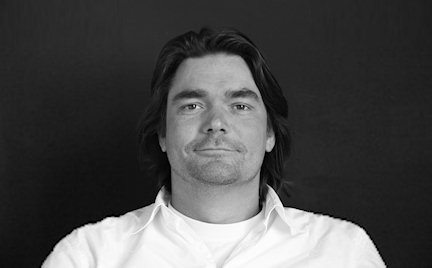 About Jan Willem: Jan Willem Huisman is founder of IJsfontein Interactive Media. Together with two student friends from the Interaction Design department of the School for the Arts of Utrecht, he founded IJsfontein in 1997. Jan Willem is now IJsfontein's CEO. Their goal was to launch a company that uses the computer to develop people in a playful manner, specialized in the target group kids (soon broader audiences would be served).
IJsfontein now has forty people working for the company, ranging from concept directors to marketeers and from designers to sales executives. The company develops games, websites & applications and interactive exhibits.
As the years went by more awards and nominations followed along the way, both national (Spin Award, Cinekid New Media Award) as international (Prix Jeunesse, BAFTA and Japan Prize).