The Language of Physical Theater
Friday
11:00
Transformatorhuis #TH
The language of physical theater is like the languages of typography and animation, but more obviously connect to the human.
In this talk, three basic principles from physical theater will be presented that function as high-level constraints on how physically-trained actors can capture peoples' attention and maintain rhythm and focus during story-telling in a performance. These principles have correlates in film, animation, typography, and spoken discourse. In this talk, the principles will be demonstrated, and the attendees will be encouraged to find parallels between the physical theater structures and aspects of Interaction Design.
Mary Constance Parks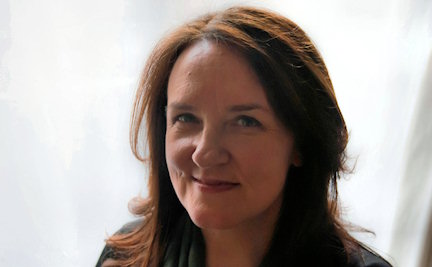 About Mary: Mary Constance Parks is a Principal Interaction Designer with 14-years' experience designing speech and multimodal products and applications for customers in the U.S. and abroad, including Fortune 500 companies, government agencies, and start-ups. Prior to working as a designer, Mary taught English as a Second Language at various colleges, universities, and private institutes.
With a BA in Cross-Cultural Communication, an MA in General Linguistics, a passion for learning and teaching, early intensive training in classical piano, voice, theater, and dance, and current training in physical theater, Mary brings a multi-disciplinary approach to every design project, building on proven practices and processes and striving for new connections and creative solutions.