Learn to Drive Your UX Career (A Language for Enabling Career Conversations)
UX careers are unique. Learn how to own the conversations through our UX specific approach to career development.
As UX professionals we spend a ton of time talking about a variety of design languages but relatively little time talking about or defining a language for planning and nurturing our careers.
Having spent two decades working at a variety of companies I have experience with a variety of managers. While my role was very similar from company to company the managers' backgrounds were radically different: Some were design experts, others hard core engineers, and a number were MBA's with excellent leadership skills. Not once did I encounter a manager who could converse equally well about design expertise and provide effective guidance for advancing my career.
After 17 years working as an individual contributor I made the switch to full-time management. This experience has given me an entirely new perspective on the role of management and the depth of our responsibilities for developing UX careers. The transition of the past few years has been challenging, enlightening and highly educational. Of the many challenges, none were greater than providing consistent, concrete and actionable coaching feedback to my team members. If I was full of energy the discussion was lively, deep and extremely fruitful for the employee. If I was fatigued at the end of the day I would provide the bare essentials. This was deeply frustrating and motivated me to find a way to ensure equally fruitful discussions for everyone.
Interaction design, user experience, product design - whatever you want to call it - the time has come for a standardized career framework to emerge, be put into practice, and evolved through usage, feedback and open dialogs. As UX practitioners we need to take control of our careers and as managers we need to lay the groundwork for upcoming generations.
This workshop will focus on a few key assets and concepts:
A career ladder
A career and coaching framework
A tool for assessing both an employee's skill set and morale
Managers should leave the workshop with a formal structural understanding of the various dimensions (and sub-dimensions) that constitute a career in UX and how to apply this structure to their workplace. The primary goal is to facilitate conversations between managers and employees and empower the latter.
Individual contributors should leave the workshop with the same formal understanding of the dimensions related to their careers but with a focus on helping employees both plan their careers and initiate effective conversations with their managers.
As presenters we will leave the workshop with invaluable feedback from our peers, a broader perspective on the variety of careers and companies in the world, and the chance to iterate our model and re-share it with the IxDA community.
Ian Swinson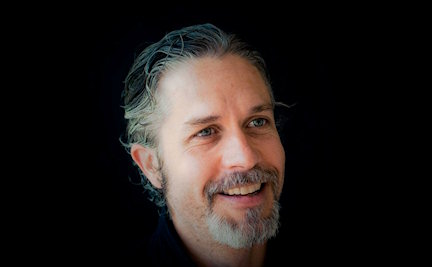 About Ian: Ian Swinson is the Senior Director of User Experience at Salesforce.com for the Platform and Analytics teams. He has spent the past 20 years exploring design-focused roles at startups, design agencies, and enterprise software companies.
Ian and his team look at current and emerging design, technology and cultural trends with the goal of making enterprise software as easy to use as consumer web sites. As the future of work is defined Salesforce.com seeks to lead the next phase by empowering all businesses and users with the tools they need to get their work done as efficiently and effectively as possible - and with a real sense of joy and accomplishment.
As a manager Ian is blessed with an extremely talented, well-rounded and wildly enthusiastic team of 30 managers, designers and researchers.
Ian is a graduate of McGill University's Film and Communications program, an ex-hardcore musician, and currently a Category 3 road racer, amateur photographer and hopeless optimist.
Dan Donovan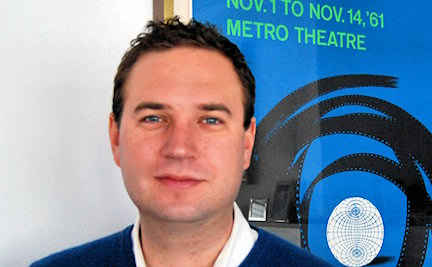 About Dan: Dan Donovan is a Director of User Experience at Salesforce.com where he has the honor of managing an incredibly talented group of designers and researchers. Dan has over 13 years of industry experience including four years of Design Management and a variety of other roles including Design Strategist, UX Designer and UX Program Manager at SAP, Microsoft and Nokia. He has also led large scale design initiatives from complete product redesigns to new product definition for software, web and mobile applications.
Dan has a BA in Visual Communications from the University of Washington.