Welcome Party
Wednesday
20:00
De Bazel - Amsterdam, Social event
Catch up with old friends and meet new faces at the Interaction14 Welcome Party.
Meet up at our Welcome Party
Some of us have attended the workshops and Education Summit in Hilversum, or joined one of the field trips to Delft and Utrecht. Others may have strolled around Amsterdam all day, or are still flying in from Schiphol Airport and unpacking in hotel rooms. Either way, we are happy to welcome all of you and propose a toast at the start of an inspiring conference.
Catch up with old friends and finally meet all those peers you only know by Twitter handle.
It doesn't matter if Interaction14 is your first or your seventh Interaction conference — the Welcome Party will make you feel at home in the IxDA community right away.
The party takes place in De Bazel, a national heritage site, located in the heart of Amsterdam's historic center and just a stone's throw from Dam Square and the main conference hotels.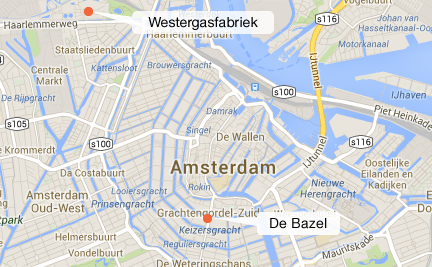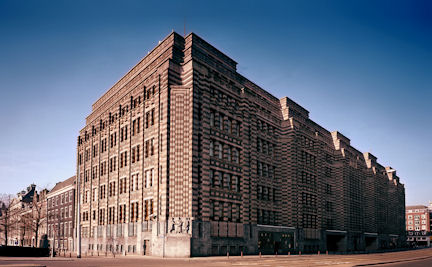 Vijzelstraat 32, Amsterdam
De Bazel
De Bazel is an impressive art deco building with a rich and royal history that dates back to the beginning of the twentieth century. Together with the Royal Palace on Dam Square, the City Hall and the Rijksmuseum it is counted amongst the most striking and beautiful historical buildings of Amsterdam.
The building, named after its architect K.P.C. de Bazel, was built between 1919 and 1926 for the Nederlandsche Handel Maatschappij (Dutch Trading Company). This company was mostly active in the trade of colonial goods and is therefore seen as the successor to the Verenigde Oost-Indische Compagnie (VOC).
In March 1991 De Bazel was officially granted a historical monument status by the Dutch government. The city of Amsterdam bought the building in 1999. After renovation, it re-opened in 2007 to house the Stadsarchief Amsterdam (Amsterdam City Archives).