F*CK UP DESIGN
If good design requires failure, how can designers f*ck up when failure isn't considered an option?
Edison famously said, "I failed my way to success." In the interactive world, we've all heard the buzz phrases about failing fast, and how failure--particularly in the form of prototyping--can be a powerful design tool. But what about real failure? We've all experienced projects that never got off the ground, or crashed and burned stunningly. We don't put them in our portfolios. We only talk about them when we've had one drink too many. What can we learn from our embarrassments? And are there really things we can learn by failing, especially in the agency and consulting worlds, where we are hired for our expertise, and infallibility?
Questions to think about:
Can there be actual power, and knowledge in failure? What is your biggest failure, and what did you learn from it?
What are the different ways you can fail? Have you ever had a "successful" project that was a personal failure? Why? What can you learn from it?
Why are we so afraid of failing? What are the negative consequences of failure? And how can we encourage a positive viewpoint on failure?
How can we pull victory from the flames of defeat? How do you not panic when you sense yourself failing? How can you use your failure to inform future successes?
How can we build an acceptance of failure into a design or consulting practice? How can we get away from always having to be right, and move towards creative adaptability?
Jason Nunes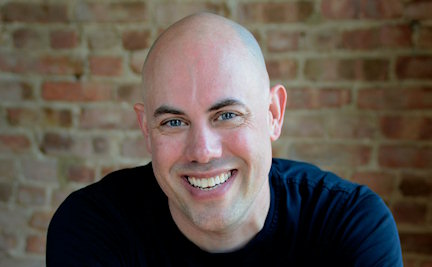 About Jason: I am an award-winning screenwriter, UX designer, and interactive strategist who uses story as a tool to design interactive experiences and create engaging entertainment.
For more than 18 years I've worked in diverse creative and leadership roles on cutting edge projects for companies such as ABC News, The BBC, Coca-Cola, ESPN, Reuters, Viacom and Vogue, helping them to define narratives for compelling customer experiences.
My success in helping companies achieve their unique goals comes from my underlying passion for creating wicked cool entertainment, from some of the best direct-to-video horror films to come out of the 1990s to award-winning commercial campaigns for ILM commercial productions and EIDOS, from webisodes such as Teen Nick's "Exit Strategy" to the recent feature films "Ghost Club", "Blood Junkies" and "Resurrection Men".
I've recently co-founded Small Media Extra Large, a hybrid agency with interactive, social media, and video production capabilities that creates captivating websites, mobile apps, games, web series and advertising.
In 2012 I co-authored a well received introduction to interaction design textbook for Rockport Publishing. www.qbookshop.com/products/199784/9781592537808/Interactive-Design.html