Getting Real with Connected Devices
Sold out
— Free workshop presented by R/GA —
Learn to connect users, products and their physical environments to create experiences that are useful, memorable, and just plain fun.
R/GA, the agency behind the Nike FuelBand and Tweeting Cigarette, is hosting this workshop that focuses on the basics of creating interactive physical prototypes. In three hours, we will cover an end-to-end process of generating ideas, aligning them with user behaviors and turning them into actual physical creations.
You'll work with a range of sensors (e.g. motion, distance, temperature), practice with pre-written code snippets and learn how to connect all that with a modular development kit. By the end, you'll have a solid handle of the approach and, most importantly, confidence to implement your own groundbreaking connected ideas.
Credits:
The people who helped develop the idea are Tim Allen, Stuart Tayler and Sebastien Jouhans.
The people who helped prepare the workshop materials are Julia Werth, Vincent Steurs, Ludvig Sandstrom, Elliot Wright and Simone Cucchi.
Ilia Uvarov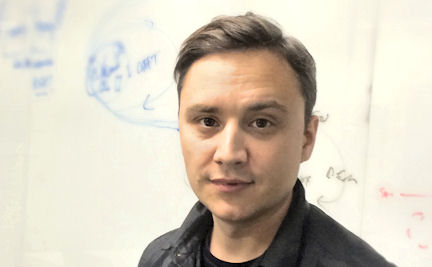 About Ilia: Ilia Uvarov is a creative director and head of experience design at R/GA London.
Ilia leads a cross-disciplinary team of designers helping top-tier brands create experiences that add delight and value to people's lives.
Having joined the company in 2004, he played a critical role in extending R/GA's global presence and leading marquee projects for BBC, Nike, Nokia, O2, Getty and Verizon.
Over the past decade, Ilia has delivered innovative interactive solutions for clients in a range of industries across US, Europe and Asia, including the Middle East, Turkey and Russia.
Ilia is an author for Contagious Magazine, has judged at D&AD and is a regular speaker at numerous industry-leading events.