Field Trip Delft
Sold out
Field trip to TU Delft ID-StudioLab, Fabrique, Royal Delft earthenware factory, Exact Software, and brewery De Koperen Kat.
TU Delft ID-StudioLab
ID-StudioLab is a design research community. Their work is experience-centered and design-driven. They regard design as primarily aimed at improving the user experience as a whole, and technology and research as valuable means to that end.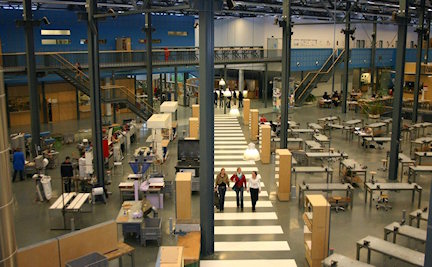 Their research and education is aimed at developing knowledge and skills that help designers pursue these aims in design. Key elements are understanding people (users, designers, and others) and creative design skills (idea generation, prototyping).
Fabrique
Fabrique, a leading design agency in the Netherlands, designs and develops a wide range of products and resources. The way in which a brand communicates forms the basis of their approach: how it feels, how it works, how it sounds, how it clicks.
Royal Delft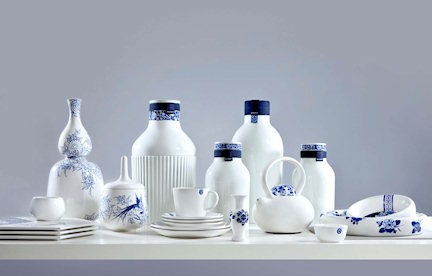 The Koninklijke Porceleyne Fles is the only remaining factory of ± 32 earthenware factories that were established in Delft in the 17th century. The world famous Royal Delftware is still entirely hand-painted according to centuries-old tradition.
Exact Software
Exact is a leading global supplier of business software. Since the start 1984, their focus has shifted from supporting financial processes to providing a complete ERP offering for small and medium-sized businesses. Innovative solutions such as Exact Globe, Exact Synergy and Exact Online support over 100,000 customers in the daily management of their business.
Within Exact, User Experience (UX) design is a well embedded discipline. With specialized roles for interaction design, user research and visual design, user needs and wishes are translated into usable solutions that bring true added value.
Brewery De Koperen Kat
Approximately 90 years after the last Delft brewery closed its doors, Rolf Katte founded brewery 'The Copper Cat' to revive the city's rich brewing tradition.
Their specialty beers are named Blonde Anouk, Lindebier, Princebier, Balthasar, Lentebock, Herfstbock, and Brrr…
Schedule
| | |
| --- | --- |
| 08:30 – 09:30 | Bus transfer Amsterdam - Delft |
| 09:30 – 10:45 | TU Delft ID-StudioLab |
| 11:00 – 12:00 | Fabrique |
| 12:00 – 12:45 | Lunch, kindly offered to you by Fabrique |
| 13:00 – 14:30 | Royal Delft |
| 14:45 – 15:45 | Exact Software |
| 16:00 – 17:00 | Brewery De Koperen Kat |
| 17:10 – 18:00 | Bus transfer Delft — Amsterdam |
The schedule is subject to change.
Costs
€ 65
Tickets include transport, lunch, a guided museum tour and a few beers.
This trip will have a minimum of 16, and a maximum of 24 participants.