Field Trip Utrecht
Sold out
Field trip to Dutch Game Garden, Mirabeau, Rabobank Nederland, Rietveld Schröder House, and brewery Maximus.
Dutch Game Garden
Dutch Game Garden is a non-profit organisation supporting starting game developers in the Netherlands. They provide studio space, incubation, events, advice and matchmaking. Their target audience consists of students, start-ups and established game companies.
Mirabeau
Mirabeau is a leading full-service internet agency in the Netherlands. With approximately 300 professionals — working in multidisciplinary teams — they realize websites and online applications.
Rabobank Nederland
Rabobank was founded as a cooperative over 100 years ago by enterprising rural people, who had virtually no access to the capital market. Since then, Rabobank has grown into an international financial service provider with a wide range of products and services, but with the same values at the heart of its banking activities.
Their user experience center is one of the best equipped in Europe. This center allows Rabobank to conduct in-depth interviews, client panels, usability research, eye tracking, workshops, concept development research, and co-creation.
Rietveld Schröder House
It should come as no surprise that the Rietveld Schröder House has a place on the UNESCO World Heritage List. This architectural masterpiece, based on the ideals of De Stijl, is unrivalled both within and outside the oeuvre of the Utrecht architect and designer Gerrit Rietveld (1888-1964).
Rietveld designed the house in 1924, commissioned by the eccentric Truus Schröder. It was his first design for an entire home, but also an extravagant experiment. Building on his own designs and De Stijl principles, he created a house on the edge of the city as a three-dimensional, asymmetrical composition.
Brewery Maximus
Maximus is a young and ambitious brewery in the middle of the Netherlands. Their beers were intially brewed in other breweries, since 2012 in their own brewery plant.
Their Pandora, Brutus, Highhops, Saison, Stout 6 & 8 and Buck beers are tasty and surprising with every sip. The entire brewing unit can be admired from their tasting room.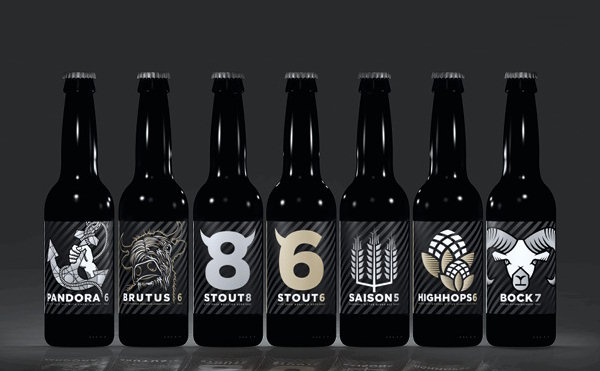 Schedule
| | |
| --- | --- |
| 08:45 – 09:45 | Bus transfer Amsterdam - Utrecht |
| 09:45 – 10:45 | Dutch Game Garden |
| 11:00 – 12:00 | Mirabeau |
| 12:00 – 12:45 | Lunch, kindly offered to you by Mirabeau |
| 13:30 – 14:30 | Rabobank Nederland |
| 14:45 – 15:45 | Rietveld Schröder House |
| 16:00 – 17:00 | Brewery Maximus |
| 17:00 – 18:00 | Bus transfer Utrecht — Amsterdam |
The schedule is subject to change.
Costs
€ 65
Tickets include transport, lunch, a guided museum tour and a few beers.
This trip has a maximum of 12 participants.