Conference in a gas factory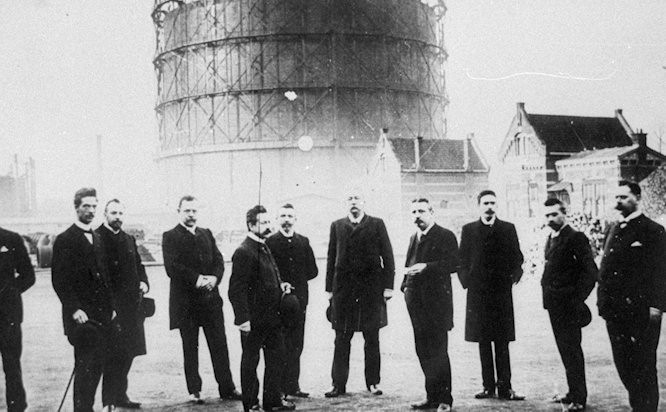 Behind the scenes ⁞ October 22, 2013
The main conference venue of Interaction14 is unique: an early 20th century former industrial site in Amsterdam. A bit of history.
At the end of the 19th century, two coal gas factories were built to supply gas for street lighting in Amsterdam. The Westergasfabriek (Western Gas Factory) was completed in 1885, strategically located near to waterways, the rail network and access roads. Amsterdam-based architect Isaac Gosschalk designed the buildings in the typical Dutch Neo-Renaissance style.
When the factory shut down in 1967, it was hard to find a new purpose for the area. Adventurous entrepreneurs and artists flocked to the site. It became the meeting place of choice for creative and innovative Amsterdam residents. The creative buzz around the site ultimately led to the industrial clean-up and redevelopment of the area into a permanent cultural park. The historic buildings are completely renovated, but still bear their old names — such as "gas holder" and "transformer house" — referring to their former function.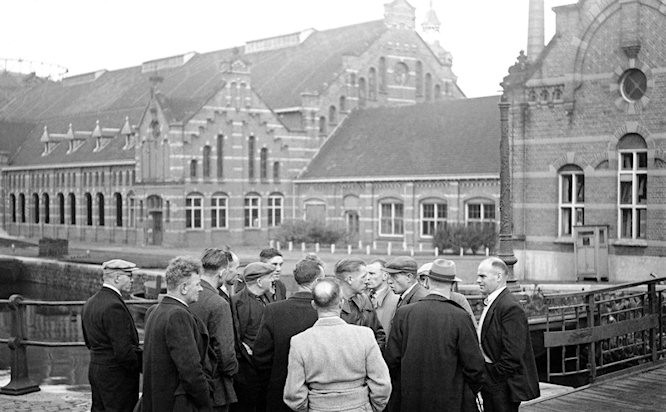 Amsterdam is a city which calls up many images in people's minds. We're curious of Interaction14 will change the image you have of Amsterdam.
We think designers are curious by nature. They won't travel to Amsterdam just to see the inside of a conference venue. We want to offer the attendees the ability to explore and experience the city culture beyond the cliché. Yes, Amsterdam calls up many images in people's minds. On Friday night, attendees can join on an Amsterdam Journey — to adjust or reaffirm their image of this multicultural city, that people from 180 different nationalities call their home.
The high population density in the Netherlands requires rigorous planning and design. The government recognized the importance of design for the well-being of its citizens and created a climate where design and design education can prosper. It should come as no surprise that Amsterdam has the highest number of creative professionals per square kilometer in the world. On Thursday night several, local creative communities will host a social event to exchange their passion for design with the Interaction14 attendees.
This article is adapted from an interview with Yohan Creemers, published by Core77 on November 2, 2013.
---
Previous and next article