Why Executives Obsess Over Icons (and other insights from the boardroom!)
Friday
14:45
Transformatorhuis #TH
Working with execs can be daunting but inspiring. Hear valuable insights & pro tips, and help define an executive persona!
This talk offers insights from real situations working with top-level executives (including the CEO) on major UX projects. We constantly clamor for a seat at 'the table' but what happens when you actually get there? How do you assert yourself as an authority of design that is perceived and valued as such, not someone who 'makes pretty pictures' or 'plays with stickies'? My goal in this talk is to set up design leaders for success by raising their 'executive IQ'. We will look at an 'executive persona' and various contexts for dealing with executive inputs, with lessons learned.
Uday Gajendar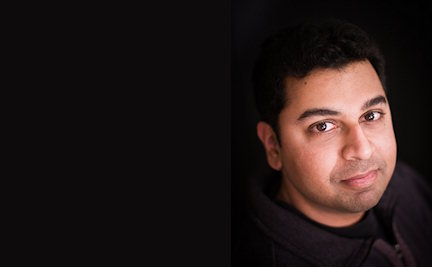 About Uday: Uday Gajendar is a principal designer at Citrix, driving next-generation concepts and evangelizing the value of design thinking. Uday regularly publishes and speaks internationally on various topics for SxSW, UX Australia, IxDA, Lean Startup Machine, and other venues. Uday brings 12+ years of versatile experience from the likes of Oracle, Adobe, Frog, and Cisco, encompassing enterprise to consumer, desktop to mobile. You can read Uday's design-related thoughts at his blog, www.ghostinthepixel.com.