Coroflot Connects
Friday
18:30
De Rode Hoed - Amsterdam, Social event
Grab a drink, have a bite and say hello to your next big career opportunity.
Coroflot Connects is more than just another post-workshop shindig. This unique, high-energy event is your chance to meet leading decision makers from some of the nation's most innovative companies. You'll also get valuable face time with other bright-minded, creatively driven professionals.
It's the perfect environment to find a collaborative partner, a shiny new career opportunity, or that spark of inspiration you've been searching for.
Coroflot Connects is open exclusively to Interaction14 attendees, but you must sign up before you arrive. Please sign up now (for free!) »
Coroflot Connects is brought to you by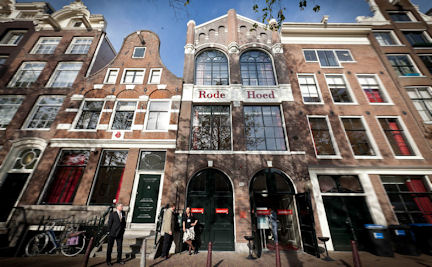 Keizersgracht 102, Amsterdam
De Rode Hoed
Coroflot Connects takes place at the Rode Hoed (Red Hat), which houses the largest and oldest remaining hidden church in the Netherlands.