The Visual [Emotional] Vocabulary of Sustainability
Structuring messages to help audiences connect with sustainability: Opportunities at the intersection of information, communication, visualization and interaction.
Social and environmental sustainability are complex and daunting topics. Convincing people to adjust their behavior in order to adopt more sustainable patterns is a challenge. When the goal is to help audiences understand the deluge of data, communicating context is highly important. This has a lot to do with establishing an emotional connection between individuals and information.
Data that is designed to tell a story can create a strong connection between high-level, abstract sustainability concepts and the daily, individual actions of consumers.
Arlene Birt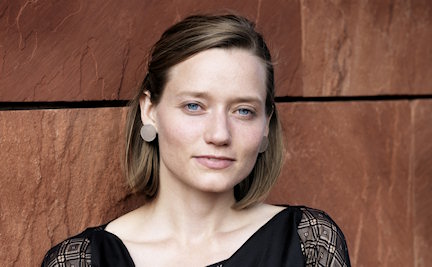 About Arlene: Arlene Birt is a 'visual storyteller', public artist and information designer whose work makes 'background stories' visible in order to help individuals connect emotionally to the specific social and ecological-sustainability impacts of our everyday actions.
Arlene's work –which rides the line between art and education– has been featured in international publications and she presents internationally about her approach to communicating sustainability. She received a Fulbright to The Netherlands, has consulted with the UN's Environment Program, teaches at The Minneapolis College of Art and Design (MCAD) and currently lives in Belgium where she works for organizations around the world to visualize topics of sustainability. www.backgroundstories.com