Education summit debrief
Debrief from the 2014 Interaction Design Education Summit.
In this one-day event, several educators, practitioners and students participated in an interactive dialogue on the future of interaction design education.
Introduced by Jared Spool, and coached by Gillian Crampton Smith, Daniel Rosenberg and Fred Beecher, scenarios were created and developed around the themes of alternative educational models; design schools versus industry; online presence and portfolios and (new) forms of apprenticeship.
Dave Malouf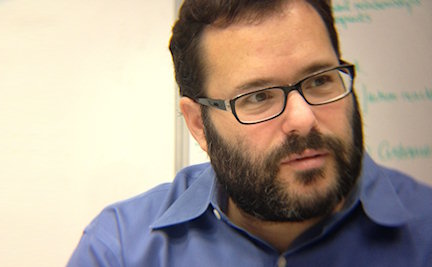 About Dave: Dave Malouf is currently the Sr. Manager of Product Design at Rackspace. Dave came to Rackspace from the Savannah College of Art and Design where he led the redesign of their primary marketing site — scad.edu — after teaching as the Professor of Interaction Design. In total Dave has over 20 years of experience in interaction design, information architecture, and design research. He most recently has taken a keen interest in the holistic design of digital service organization especially how classical design studio environments can help organizations become more creative.