Important things about user experience design I've learned from my cat
Do you like UX? Do you like cats? Have you ever thought about what they have in common?
Let's face it – cats are probably the most selfish and self-absorbed creatures on the planet. Everything we'd hate in another human being, we love in our cats. So how have they succeeded in becoming one of our favorite pets? Whatever they're doing must be a hell of a user experience.
In this talk I'll present some of the key things I've learned by doing a user experience evaluation of my cat.
Anneli Olsen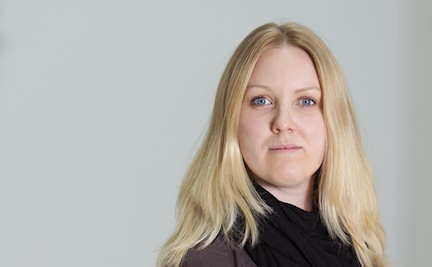 About Anneli: After leaving university, Anneli spent some years doing academic research where she explored both the automotive world as well as how persuasive technology can be used to improve people's health. Even though the academic world turned out not to be her calling, she hasn't left it completely. Apart from attending CHI as a visitor she has also contributed within the UX field by publishing a paper at BritishHCI, held a course at NordiCHI and arranged a SIG at CHI. Within the commercial world she has worked as a usability researcher at a consultancy in London where she got the opportunity to do research for companies in all kinds of fields, e.g. finance, entertainment, public service and energy production. For the last three years she has worked for the Eye Tracker manufacturer Tobii Technology where her role has been to educate the users on how to best use the equipment for user experience research. This has been done by doing courses and trainings, but also by writing manuals, producing instruction movies and doing webinars. As this role provided her with close contacts with the end users of the products manufactured and the situations in which they are used, it was a natural step to move into the UX team where she is now working full time as a UX designer and researcher.