Game of prototype
Challenge the IxDA community with juggling methods & tools on a Goose Game about Prototype to collect good practices. Make it usable.
The UxPA poster "UCD board game" is exposed in many IT and design offices. It's a brilliant tool for spreading UX methods in a fun way. It's also a good gamification example about complexe concepts and methods. It's simple to follow the UX process. To extend this concept, the workshop "Game of Prototype" will try to make this poster tangible with prototyping tools thema.
Like in the Game of the Goose, "Game of Prototype" participants will play to discover the benefits of using prototyping methods. From the definition of user needs to the deliverables, players will identify issues related to prototyping through short serious game sessions. Each session will show a method or a tool connected with the art of prototyping: persona, user research, sketching, usability testing, wireframing, tools, etc.
So, each serious game will be followed by an exchange time about the issue addressed to collect good practices. For example, they will discover the persona concept around a mimic game where players will have to guess a persona to the others. At the end of this session, we will explain shortly how to make and to use a persona in a project.
During the game, a parallel session will be organized about apps prototyping "Game of prototype" for different devices. Thus, participants will experiment the methods which have been see through the game.
Maxime Fortelle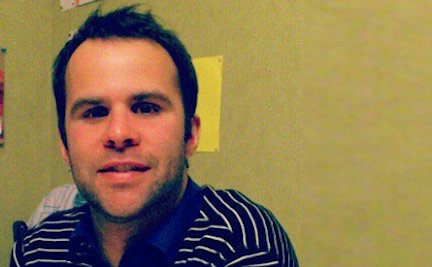 About Maxime: Maxime Fortelle is a Usability Expert from Grenoble, France. He works for Floralis-BU Multicom.
In the 2000's, he followed Psychology studies in University of Lorraine where he has discovered usability. Then, he started to work for Netway in Luxembourg web sector. In this place. He learned usability methods through collaboration with Nespresso, Orange, SFR and La Région Wallonne.
Located in the Alps since 2010, he tries to simplify the digital lives of thousand users. He works with designers to integrate user-centered design in software project with Atos, Orange, INRIA, etc. He didn't go to Art School, but he likes to draw. That's why, he sketches and prototypes interfaces with designers to make them usable.
Invested in associative sector since 2009, he preaches about usability and new technologies with some collaborations on the FLUPA UX-Day in 2012, then in 2013 with WebInAlps.
Adrien Schwartz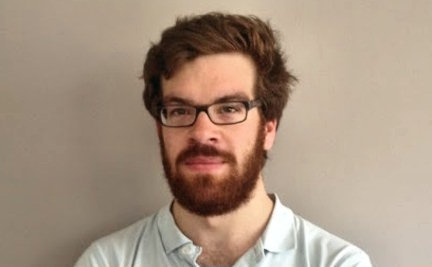 About Adrien: Adrien Schwartz is a Designer & Ergonomist in HMI at Grenoble, France. He works on a M2M project for a university laboratory, which is attached to the LIG, the Computer science lab of Grenoble. He has matured his thoughts on design thinking knowledge through design studies at La Sorbonne and ergonomics studies at University of Paris 5th where he learned and came across many usability problematics.
After his internship at Orange Labs R&D, he had worked with OPEN in its UX-Lab in Brittany as a UX/UI Designer; he then dealt with the Parisian UXAlliance agency: Axance as a UX Consultant & Ergonomist, and now he is currently carrying on at Grenoble.
He is both interested in UX problematics, like finding the best way to guide users by means of ergonomics tools & methods, as designing the most consistent, usable and ergonomics interface involving with each trades.