Different types of people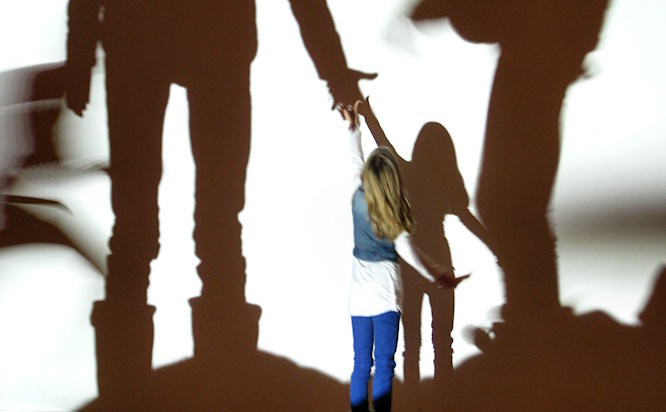 Conversation ⁞ January 18, 2014
However you slice or dice it, our work is about designing interactions for people. Three of our talks are about people.  Read on. 
Unique just like everyone else
Get ready for a refreshing Saturday morning with Tash Wong. The tile of her talk is: You're unique. Just like everybody else. Or how your perspective is limiting your work and hindering your team.
Tash developed Think Bigger, Make Better a set of 16 cards designed to help you articulate your purpose, priorities, and perspective. Each card features a term, prompt, and examples that help get to the 'why' of a project faster.
Initially inspired by gender differences as a lens to understand modes of interaction, her research resulted a tool that she describes as "a conversational framework designed to help designers articulate their ideas and perspectives, and to bridge the gap with others."
She has since been exploring the topics that her thesis addressed on her Tumblr blog, and thought it might be a nice topic for a talk. Her Interaction14 talk will be her first conference talk ever.
What we can learn from introverts
Angela Craven and SuAnne Hall are introverts, which is the topic of their talk at Interaction14. Titled "UX Awesomeness Through the Introvert/Extrovert Spectrum", their talk will discusses how a good balance of extroverts and introverts can elevate great ideas and teams.
Their October 2013 article in Smashing Magazine explores this greater depth. From conversations with introverted UX leaders, they uncovered the following strengths:
Introverted UX'ers are great listeners
They are relatively humble
They make great problem solvers
They enjoy putting themselves in other people's shoes
They over-prepare
They make good leaders
They can read a room
The article explores how introverts can set themselves up for success, how best to work with introverts, and how we can leverage the quiet side in all of us. A recommended read — whether you attend their talk or not.
How people choose
If designers, developers and product owners understand how choices are made they will be better equipped to disrupt the market.
On Saturday afternoon, Brad Nunnelly will discuss Choice…Gateway to Engagement. He explored the same theme at WebVisions Chicago 2013.   It is interesting to look at his slides and watch the interview that he gave to UGastic :
"My interest in choice really came about by my interest in attention, and how it works from a physiological and psychological standpoint. […] [I asked myself] what are the other factors in choice? What plays a factor in choice? In addition to attention, it turned out it was environment and effort. [My talk is] a combination of psychology and neuroscience."
His talk elaborates on ideas from the book "Designing the Conversation", which Brad Nunnally co-authored with Russ Unger and Dan Willis.
---
Previous and next article