A first look at evening activities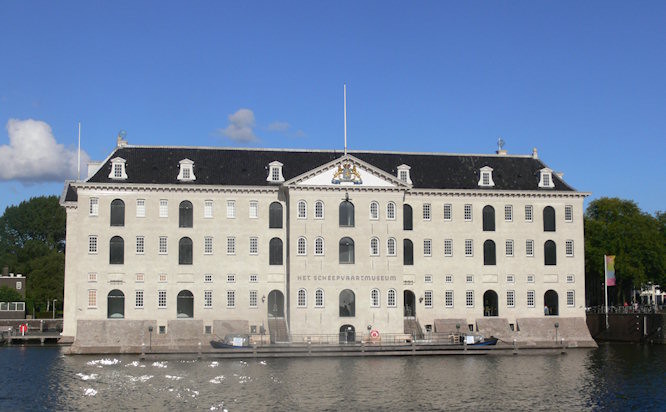 Newsletters ⁞ December 9, 2013
Interaction14 wouldn't be the same without some vibrant parties and evening activities. With Interaction14 just two months away, it's time we talk you through the social program we've cooked up for you.
Wednesday: Meet up at our Welcome Party
Whether it's your first Interaction conference or your seventh, the Welcome Party will make you feel at home. Catch up with old friends and finally meet all those peers you only know by Twitter handle. The party takes place in De Bazel, an inspiring art deco landmark – an excellent start for an equally inspiring conference.
Thursday: Great UX Debate
We're very pleased to announce that SapientNitro will once again organize the Great UX Debate. Join a panel of industry experts and over 200 practitioners. Help resolve some of the toughest UX debate issues. Get up to speed on all the pre-debate banter by following @UXDebate on Twitter.
More UX in the City
In addition to our Great UX Debate, there are six other "UX in the City events". We've joined forces with the best design related meetups in Amsterdam. Find out what the Dutch design, art and technology scene is all about. There is something for everyone.
Friday: Say hello to your next big opportunity
Coroflot Connects is your chance to meet leading decision makers from some of the world's most innovative companies. A perfect event to find a collaborative partner, a shiny new career opportunity or that spark of inspiration.
Make the most out of your Interaction14 Conference experience by attending Coroflot Connects on Friday February 6, at 18:30.
Amsterdam Journeys
Coroflot Connects will precede Amsterdam Journeys, a lively stroll around some of the best local bars in the charming streets of the Jordaan district.
Saturday: Interaction Awards Celebration
Our closing evening is dedicated to celebration. We're extremely proud that Microsoft will sponsor both the Interaction Awards and the Interaction14 conference.
The venue is a beautiful 1600's building facing the waterfront and an icon for the Dutch Golden Age. A great place to announce the winners of the 2014 Interaction Awards and celebrate in style. Bring your dancing shoes!
More on the Interaction Awards Celebration »
Free workshop presented by R/GA
R/GA, the agency behind the Nike FuelBand, is hosting a free workshop on creating interactive physical prototypes. Ilia Uvarov – creative director and head of experience design at R/GA London – will teach you to turn ideas into actual physical creations.
Reinvent Interaction Design education
Our ambition for the 2014 IxD Education Summit on Wednesday February 5 is to re-invent design education! Jared Spool will be the keynote speaker. Gillian Crampton Smith, Daniel Rosenberg and Fred Beecher will act as provocateurs at the break-out sessions. A must attend event for all educators, curriculum builders and design professionals.
More on the Interaction Design Education Summit »
On behalf of the entire team, we look forward to welcoming you to Amsterdam.
Alok Nandi and Yohan Creemers,
Co-chairs Interaction14.
---
Previous and next article